Circuit (DEMO)
A downloadable game for Windows, macOS, and Linux
IGMC 2018 DEGICA'S CHOICE WINNER!



When a lonely little alien is stranded after a crash, an unlikely partnership is formed between them and an odd girl who is determined to help them get back to their ship. Where is their ship, you ask? The moon, of course!

A puzzle-adventure demo created for the 2018 Indie Game Making Contest!
Includes:
- a lighthearted story
- puzzles to solve
- many beautiful stars

Arrow keys: Movement
Shift: Hold to run
Space/Enter: Interact / Confirm
ESC/X: Menu / Cancel
The game autosaves over the first file. You can disable that from menu.
The demo is 20-30 minutes long.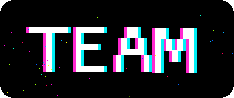 We are Cosmic Latte!
PETAL
Team Moon, Pixel Artist, Artist, Character Designer, Writer

PUPU
Team Sun, Eventer, Sound Designer, Artist, Writer
Please report all the bugs and similar things to us.
On very rare occasions the game might crash. If that happens, load the game and it should be fine.
Get in touch with Team COLA:

http://cosmic-latte-games.itch.io/
http://cosmic-latte-games.tumblr.com
http://twitter.com/teamcosmiclatte
Download